Every year, more than 70% of HVAC companies fail to meet their predicted revenue. And because of this, many are looking for techniques to utilize in order to succeed. It's a huge market, so it's important that you are constantly looking for new and innovative ways to update your practices in order to become a successful HVAC company – whether you work in the residential or commercial field. 
With so much competition, you need to find ways to stand out from the crowd – otherwise, you'll find that you've been left behind. In order to retain a consistent cash flow, loyalty base and reputation, the following will help you to underpin exactly what you should and shouldn't be doing.
3 Things Successful HVAC Companies Do 
Below, we'll take you through all of the successful methods that HVAC companies utilize. Helping to maintain their position within the market, these easy changes can be made by any HVAC business – whether they are a startup or a larger organization. 
1. They Invest in HVAC Marketing 
Nowadays, a strong online presence is a must if you want to succeed – especially if you're in a crowded market. Raising your visibility and attracting new customers, HVAC marketing is an essential step to take no matter what stage your business is in. Although it might seem like an expensive step, it can prove to be invaluable in the long term.
Many HVAC companies are realizing the importance of this, investing in social media advertising, a blog, advertisements, etc. But in order for this to be successful, you'll need to ensure that you:
Hire an in-house marketing team or outsource your marketing to a reliable agency.

Budget exactly how much you need to spend on marketing and advertising; ensuring that it fits into your overall sales strategy.

Make your website optimized for search, accessible to everyone and mobile-friendly. 

Monitoring campaigns regularly (an act which can be done by your outsourced provider).
2. They Are Always Delivering A High-Quality Service 
Without a great service, an HVAC company simply won't survive or thrive. A successful HVAC company will, therefore, ensure that they are always delivering a high-quality service to their customers. Optimized from start to finish, they work hard at making sure that their requirements are taken care of and any concerns that they have voiced are heard.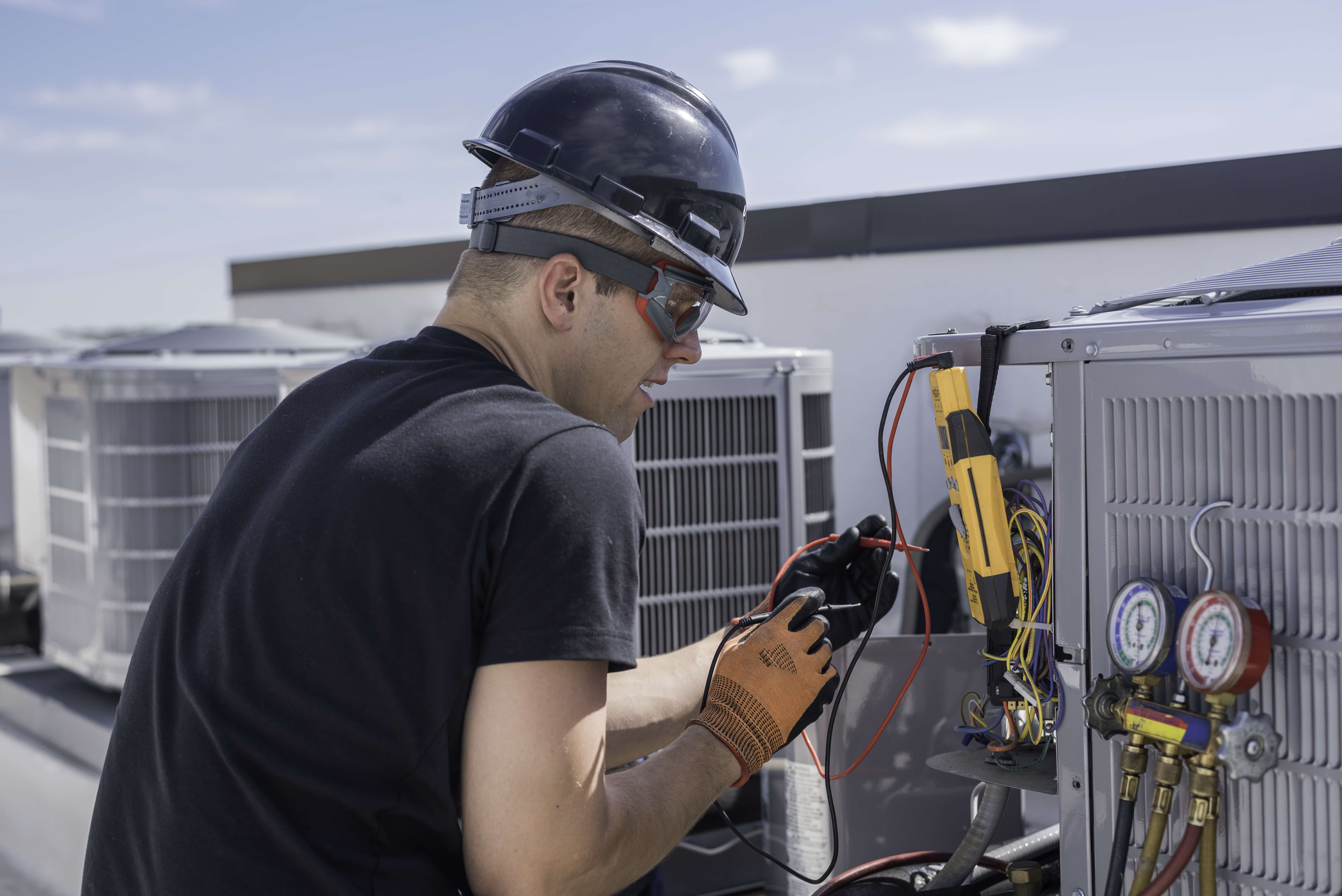 A high-quality service will not only include having exceptional communication between the staff and the customer but will also include using the right technology and equipment for the task at hand. Without this, they simply won't be able to deliver what they have promised. State-of-the-art equipment also showcases the professionalism of an HVAC company, showing that they are invested in improving their practices.
3. They Have An Experienced and Qualified Workforce
No matter if it's a small or big HVAC company, they need an experienced and fully-qualified workforce. Whether it's technicians or office staff, they will have to be up to date with the latest methods and practices for the company to be successful. By investing in training, an HVAC company will showcase to their customers why they should choose them above others – i.e. they have the expertise to get the job done to the best standard possible. 
3 Things Failing HVAC Companies Do
Unfortunately, there are several practices that an HVAC company does that causes it to fail. An industry that should be taken seriously, by doing the following three things, the chance of an HVAC company succeeding become minimal. 
1. Not Adapting To Changes Within the Market
An issue faced by many companies is that they fail to embrace changes within their industry. And although many HVAC companies are run by values that they religiously stick to, if you want to succeed within the market, you need to adapt with the times.
If you don't adopt modification early, you'll lose out on profit. Not only will this affect your revenue in the long term, but it could result in your customers looking elsewhere for services as they are readily accessible. 
2. Failing to Offer On-Going Training For Staff
The above point above indicates the importance of consistently offering training for staff and ensuring that they have the latest technology available. Without doing so, you'll have a workforce that aren't trained in the most up to date skills and expertise within the market. Showcasing to customers that you're behind the times, they might seek help from your competitors that invest in them. 
3. Failure to Utilize Marketing 
As aforementioned, HVAC marketing is an essential step for any HVAC business. Without doing so, you're relying solely on word of mouth and your reputation. And although this might have previously served you well, in the world that we now live in, it could cause your company to fail. 
You need a sales strategy that makes customers notice you. And whether this is through a blog or through social media, it's an investment that will help you to maintain your position within the industry in the long term.