Who Is Jared Overton?
Jared Overton and I have been friends for a long while now. We even went to high school together but never interacted because I knew he was way too cool for me. Seriously, the guy is amazing. After high school, Jared dreamt of becoming a professional golfer. He played in high school and college. When that path came to a close, he started his own Bajio franchise.
While working in the restaurant space, Jared was introduced to healthy chocolate and crushed it in an MLM. Then one day, while driving home from St. George, Utah, he had an epiphany that led him to create his current company PigeonShip, which is massively disrupting the shipping industry in a big way.
We chatted about his many triumphs and struggles over the years and it's been amazing to see how his life has transpired over the years. Enjoy!
The best way to listen to this conversation with Jared Overton and Charan Prabhakar is on one of these podcast platforms:
More ways to listen
A little more about Jared
Jared Overton originally dreamed of becoming a professional golfer, but most of his career has involved scaling product sales, teams, and acquiring clients. 
Jared received his education at Brigham Young University, studying finance and receiving a Bachelor of Business Administration in 2004. Soon after that, he became a managing partner at Bajio Mexican Grill. His job was to make sure that multiple restaurant locations thrived financially and provided their customers with the highest quality of experience. His role was primarily to oversee the day-to-day operations of the restaurants in his region. And the experience taught him all sorts of critical business-related skills, such as ensuring productivity, keeping track of sales numbers, and applying his in-depth knowledge of the industry in a competitive marketplace. Interestingly, part of his role involved developing communication and marketing materials for the restaurant and encouraging customers to try out its cuisine. This aspect of his work was something that would help him later in his career.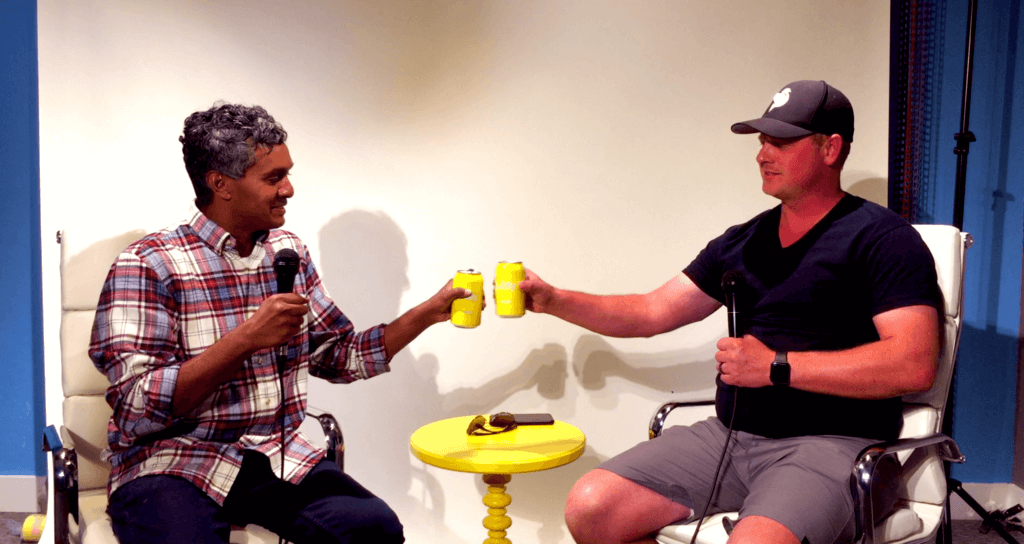 Helping to grow Healthy Chocolate International
Soon after 2007, Jared began gaining more experience as a scalability and growth specialist as part of Healthy Chocolate International, a multi-level marketing enterprise. His role included things like managing distributors and their operations and promoting growth through customer acquisitions. Jared's goal was to find a way to grow the network below him as much as possible by selling what was then a unique product: healthy chocolate. 
The concept of the business also motivated Jared to push the enterprise forwards. People struggle with chocolate cravings all the time. It's something that dogs them throughout their lives, leading to health issues, binge eating, and weight gain. However, Healthy Chocolate International was offering a product that controlled cravings, suppressed appetite, and helped keep blood sugar levels low. For Jared, it was a real way to improve the world. 
From 2007 to 2012, Jared worked for the firm out of Provo, Utah, managing more than 500 sales reps and 2,000-plus distributors. During the course of his work, he grew a customer base of more than 80,000 people and launched new products for the firm in multiple companies. He even assisted with logistics and sales force work for selling more of the brand's confectionery overseas. 
PigeonShip takes flight
Things changed again for Jared in 2012 as he was making his way back from a round of golf in St. George, Utah. A friend of his rang him up on the drive home, asking Jared whether he could pick a golf club he'd left at the course. This simple request got the wheels in Jared's head spinning. He realized that there were people like him all over the state, driving around in mostly empty vehicles. He wondered whether he could leverage them to ship goods around Utah, thereby avoiding the cumbersome and monopolistic mainstream couriers. 
In October 2015, Jared became the CEO of PigeonShip, an Uber-like delivery service for e-commerce businesses based on his original idea. The firm leverages extra space in vehicles making cross-state journeys, allowing clients to bypass traditional delivery services and get the shipping they need through Jared's network of PigeonShip members. The company now serves several well-known brands, including Metro Logistics e-Commerce, FTD Floral, and Kroger Foods. He now has more than 50,000 distributors in his network operating across ten countries. The early lessons he learned about scalability has allowed his firm to generate exponential growth. 
After nearly ten years working on the project, Jared has increased profits at many eCommerce companies by more than 10 percent. His model is now mimicked by significant players in the industry, including Amazon. 
Balancing work and play
Jared's life, though, isn't all about work. Although he has a hardworking and entrepreneurial mindset, he also makes plenty of time for family and personal hobbies. His fellow entrepreneurs respect him for his unique ability to organize his time while also building a successful business—he prioritizes both work and play. 
Jared is the kind of many who oozes talent and innovation. He's charismatic and always looking to improve on the way that the world is right now. He's somebody who can achieve success in whatever field he decides to master. When he decides to do something, he focuses on it wholeheartedly, making it his primary focus. 
Even though he's hardworking, he's also a man with a tremendous sense of humor and humility. Despite his achievements in his professional life, he always leaves room for a little self-deprecation. After describing his career achievements on LinkedIn, he congratulates the reader for reading all of it "without falling asleep." That's the kind of guy that Jared is: super successful but also refreshingly down-to-earth.
Jared Overton Podcast Transcription
Jared: I'm thirsty. 
Charan: Yeah? Should we do this?
Jared: What's this? 
Charan: Dude, these Lemonade Bubbly deals. 
Jared: Let's open up. Yeah, one, two, three. 
Jared: Oh yeah, is this the real deal? 
Charan: This is the real deal, man. 
Jared: It sounds as good as it tastes. It sounds as good as it tastes. 
Charan: It sounds really, really great. Okay, should we get started? Should we do this thing? Okay. 
Charan: What's going on, guys? This is Charan Prabhakar with the Lemonade Stand podcast. I am here with my good buddy Jared Overton, and Jared and I have a very assorted history, a very deep, rich tale that goes for many, many moons, because we went to high school together, and Jared was two years older than me in high school. Funny enough, he still is two years older than me, so just clarification right there. 
Jared: Actually, that's a good point. 
Charan: It's a very good point. It's crazy because I don't even know if you knew this: in high school… I was a freshman, he was a junior, and I had always heard of his name, and he just kind of rolled with the popular kids. I was like, "Oh my gosh, that name, Jared Overton"… everywhere I went, I kept hearing him over and over, and I always intimidated to ever talk to you, and so, I don't think I've ever talked to you in high school. 
Jared: No, you've never told me this story. 
Charan: Yeah, I totally was. 
Jared: Now I'm emotional.
Charan: You should be. You should be. It's a very powerful story. But funny enough, I think I may have met… no, I think I met you first before I met your dad, but I do know your dad very well, as well. I've just known you to be just an awesome guy, and we actually met because you were doing a company called Xocai. You were a distributor for Xocai and you were-
Jared: Chocolate. 
Charan: Yeah, chocolate, right? Doing a great job there, building a huge team. We met through our mutual friend Bret Engemann; did some videos, which we were kind of reminiscing about; and now you've gone on to do some really cool stuff with a company called PigeonShip that you've started, and so I definitely want to go down that path and learn a little bit more about what took you there. But dude, welcome to this podcast. We're happy to have you. 
Jared: I'm excited to be here. It feels good to be with you. 
Charan: Yeah, absolutely. Move the microphone up just a little bit when you're speaking so we can hear your clear voice very nicely. 
Charan: Let's talk a little bit about your Lemonade Stand Story, because I want to know how you got into business to begin with, and what took you down the path of entrepreneurship. Was it first Xocai, or were there things even before that you were doing? 
Jared: When I graduated college, if you would have asked me then, I would have thought I would have been a professional golfer, because that's what I was pursuing at the time.  
Charan: Are you serious?
Jared: Yeah, I played college golf at BYU, and that's all I would think about all the time. 
Charan: Really?
Jared: 24/7 golf since I was eight years old, and so that was legitimately the direction I was going. The fact that I'm sitting here should indicate that I didn't make it all the way. 
Charan: Oh, man? Are you serious?
Jared: I'm dead serious. 
Charan: Oh, man. 
Jared: So that's probably why Tiger had a great career, because I wasn't there. 
Charan: Because you weren't competing against him. 
Jared: Just didn't give him any competition. Soon after college, maybe a couple years after, when I decided I wasn't going to pursue golf… I do come from an entrepreneurial family, and my brother, Ryan, had just secured the first franchise for a Mexican grill called Bajio Mexican Grill. 
Charan: Okay. 
Jared: Bajio, Bah-jio… so, two years after college, I had worked out with my brother that I was going to move to Idaho… Rexburg, Idaho Falls… and open up the Bajio in Rexburg and the Bajio in Idaho Falls, and that was going to be my future. So we went up there and stayed there for a year, and after a year, we learned every different way to make a burrito and to ring someone up at the register, and we were experts. So we decided rather than pursue this with my brother, we might branch off and go to another state and open up our own franchise, because-
Charan: Of Bajio's?
Jared: Of Bajio's, yeah, because I had a little management ownership that was probably less than a percent above zero. It wasn't huge. We thought we would go do it on our own. So we left Idaho to pursue franchises in Colorado, and we had about six months. We went out there, looked at real estate; we had things kind of set up and secure, but we had about six months of waiting time to launch those restaurants, and in between that time, my best friend called me and introduced me to a concept called Healthy Chocolate. 
Jared: It wasn't that I was leaving the Mexican restaurant venture to do the chocolate, I just didn't have anything else to do during the time. I had six months of free… to try something, so I actually signed up in this company; it's a multi-level-marketing company, and for the next-
Charan: Had you done any multi-level-marketing?
Jared: No. 
Charan: Did you have any interest or passion in that industry before?
Jared: I had a lot of friends that had done really well. Obviously, being from Provo, Utah, it's like the MLM mecca of the world, right? 
Charan: Yes. 
Jared: We all know someone that's done really well, but these friends did extremely well. This was their career. So that's what I had to go off of, and it's probably an important to mention that… it's kind of a good principle in this conversation that, I didn't know anything different than just kind of being successful and following in their footsteps with MLM. 20 years later, we've all been approached by certain things, and stand up, and lost our money here, and wasted our money there… I didn't have that baggage, so going into it, I was-
Charan: Kind of optimistic?
Jared: Naïve, and just did what I was told to do, and it worked out really well; so well that eight years later, it was still my full-time, 100 percent… that's kind of when you and I started. 
Charan: Yeah, I remember when we first met up and everything. Our mutual friend that introduced you, I believe, was Bret. 
Jared: Mm-hmm (affirmative).
Charan: Bret was even telling me you surpassed him in the amount of stuff that you've done, which is interesting because people always say in the MLM space, those that are higher than you or above you get more money than the ones below you, but it was cool because you showed, no, that's not necessarily true. If you build it right and if you do the right thing, then even the people below could potentially make more money than those that are above you. 
Jared: Yeah, 100 percent. Bret was great at pointing that out to people, because it was a good marketing… yeah, we go off these kind of rumors of you've got to get in early and you got to be on top, but he liked to tell people that I had more volume than him, blah blah blah, and it was good for people to hear that. 
Jared Overton Talks About the Genesis of PigeonShip
Jared: That's when I think you and I kind of met each other or rekindled our friendship, and you were doing some videos for us. Then, in 2012, I was driving back from a golf tournament in St. George… 
Charan: Still with the chocolate company. 
Jared: Still in the industry of MLM, yeah. 
Charan: Okay. Okay. 
Jared: This is kind of what started PigeonShip, with a P. 
Charan: As opposed to… 
Jared: Pigeon shit. 
Charan: Oh, okay. All right. 
Jared: Why would you ask that? 
Charan: I was thinking TigeonShip. 
Jared: Yes, TigeonShip. 
Charan: Yeah. 
Jared: So, anyway, I was driving back from St. George, and this is kind of a funny, interesting story. I had an old Tahoe, and just played in a golf tournament, and one of my buddies had played as well, but he had gone home a few hours earlier, and he called me and he told me he left a golf club at the course. Being that I was still down there, I told him I would run and grab it and bring it back up to Utah County. 
Jared: So, I did that, and then I had four hours to kind of think on the way home that, huh, there's probably a lot of people in southern Utah that have stuff that needs to be sent up to northern Utah and no way to do it. I'm not talking about something you can put in an envelope and send; I'm talking about books… you left your books, so you want to get this cabinet, or this golf club, for example. There's got to be a way to… and I'm seeing all these cars pass, hundreds and thousands of cars, right? Big cars, little cars, and they're all empty with one or two people in them, and then you see all these big trucks, like UPS, FedEx, transporting… I'm just like, "This is such a waste." If there's a way that you could capitalize on all this excess capacity in people's vehicles and match them up to the needs of other people, that might be a cool little thing. 
Jared: So that was in 2012, and I remember that month my brother and I were brainstorming about a name, and he wanted to go with Emu. 
Charan: Emu. 
Jared: I chose PigeonShip… PigeonShip, that sounded… and it's worked out. So, that's how it started. 
Charan: Well, so let me ask you… it's interesting, because you and I have just recently chatted about the inconveniences of shipping through UPS or USPS or FedEx, or anything like that, and the exorbitant prices they can charge because they have kind of created a monopoly in shopping, right? But it's interesting how you took the idea of, "Oh yeah, I want to take just little products, like books and stuff that you don't necessarily want to throw in the mail or something, it's going to cost so much money," and then you can get it to other people the same day. 
Charan: But how do you distinguish yourselves from like an Uber Delivery type of situation, or something like that? At the time that you were creating your thing, Lyft had already come out and Uber had kind of come out, and you were fighting some pretty steep competition. How were you able to say, "Yeah, let's do this, and let's distinguish ourselves from the rest of those guys." 
Jared: Well, it's interesting about Uber and Lyft. I had never heard of Uber until the beginning of 2014, just because it wasn't here. You kind of had to be at a metro city to… I may have heard of it, but I didn't really know it was, and it wasn't until 2014 that I took my first Uber ride, and it was that ride itself that motivated me to double down on this concept of shipping. 
Jared: And so, what makes PigeonShip unique or what is its competitive advantage is, all the other big postal companies out there, they're great; they can scale, they're robust, [crosstalk 00:12:50]. 
Charan: Absolutely. 
Jared: But what they can't do is offer great customer service and get things there same day. It just doesn't happen, just by the nature of their model. It's called hub and spoke, so at the fastest, they can get it to you next day, if they offer that service. 
Jared: I thought of all the disappointing situations I've had getting packages over the years. We've all lost a cell phone, have to reorder the cell phone, and we're just kind of waiting for that cell phone to get there, and we get a notification, "Your order has been shipped," right? 
Charan: Yeah. 
Jared: It's in Nashville, Tennessee. Now, it's at the Salt Lake hub; now, it's out for delivery, that's the next thing, and then you're just kind of waiting for that to come; then, you get a notification, missed delivery, and you want to just like… murder someone, is that too strong?
Charan: No, no, it feels like the right thing to say at that time. 
Jared: Feels right, right?
Charan: Yeah. 
Jared: It's so frustrating, but we've all gone… and then what's your option there? I mean, you know you're not going to call UPS and have someone waiting to help you. 
Charan: Right. 
Jared: Right? You can't go to the FedEx warehouse and pick up… you just have to wait, and for it to come back, and it's the worst experience, and if you actually can go pick it up at the post office, who has an hour to go wait in line for 12 people? It's unbelievable, so-
Charan: It's interesting. I was going to say, I remember back in the '90s when cell phones weren't a thing and all that stuff weren't a thing… things would just take a lot more time, right? There was no email, so you would have to call someone, and if they weren't home, then you just have to wait until they get home. You can't send them a text. You can't do any of that type of stuff. But it feels like the postal industry is still kind of in the '90s. 
Jared: Just haven't left. 
Charan: They haven't left. 
Jared: They don't want to. 
Charan: It's like, "Well, why do we need to?" I was just sharing a story with you just last week about ordering tennis strings. It was interesting because I order these tennis strings from somewhere in the Midwest, and it took over a week to get to my house, and I'm like, "Why does something that small have to take over a week to get to my place?" It could be a lot quicker. It was interesting, like, "Oh, we can give you next day air, but you have to pay 50 extra bucks for the shipping," and I'm like, "That just seems crazy. That seems crazy." So, I love that you've been able to kind of solve this problem, this need for people. 
Charan: But now, you initially started the company saying, "Hey, let's do deliveries for people." It's almost like a local thing, where someone in St. George driving up to Provo can say, "Okay, well yeah, we'll grab a book or two and drop it off." How have you been able to scale that, though? How have you been able to make it so there's a lot of drivers and there's a lot of customers? It seems like there's just a lot of logistical issues. 
Jared: Yeah, it's been a lot more challenging than I thought. I mean, the concept sounds really simple; someone that needs something picked up, someone that wants to make some money, you put them together. 
Charan: That's right. 
Jared: But the easy things are actually very difficult to execute. So, it initially started as, I wanted a solution for everyone to have their own career in their back pocket; so, you forget something, your laptop at work… you don't want to do the round-trip, 45-minute… have it PigeonShipped; and so, people started to adopt that. Now, again, this is back six, seven years ago, so especially people here weren't as used to this crowdsourced market of random people doing random stuff for you, right?
Charan: Right. Yeah. It's a total disruption of the market. 
Jared: Totally. Our adoption rate here in Utah, kind of where we launched… it was slow, the peer-to-peer. You've got to pump lots of money into marketing, which we didn't have, or come up with some different solution. What we found quickly is businesses were ready to adopt us a lot faster because they have to account for their numbers every month, and shipping-
Charan: Are you talking about big businesses that are shipping massive amounts of product?
Jared: No, it's actually the local businesses that have delivery needs; not so much they're selling a product, but a service or something where… or maybe they sell a product, but due to the nature of the product, they have to deliver it themselves. For example, dry cleaning… you go get your dry cleaning done, and either you pick it up or delivery; flower delivery; marketing companies that make hats and shirts and try to get them to the companies before their convention starts at 5:00. All those scenarios and more create a need to have your own internal fleet so you can control the logistics, because you can't give a time-sensitive box of shirts to UPS and expect them to get it there on time. 
Charan: Oh yeah. So you're talking total B2B right now? 
Jared: Total B2B is kind of what adopted us, initially, and so we made some adjustments because that's where we saw opportunity right then and there, and then we would return back to the peer-to-peer… you need something picked up from your mom's house, and you have it PigeonShipped to you. 
Jared: What we notice is, as we start getting more businesses to use us, the general public is exposed to this concept named PigeonShip, they go look us up and they start using it for their own personal needs, so it's been fun to watch that. But the level we're at right now, again, is something I never thought we'd be doing. It's kind of like what Amazon does for their own deliveries; all the other retailers out there in the world that are getting eaten alive by Amazon, they need to come up with solutions to compete, and this has been perfect timing for us. Just the other day, I told you, we delivered our millionth package, and it was crazy. 
Charan: That's crazy. What a great thing to say. 
Jared: It's not true, but it sounds-
Charan: I know. It's a big lie, but it sounds great when you say it, right? 
Jared: Yeah, law of attraction. 
Charan: Yeah. 
Jared: What I found is we are now delivering for high-volume clients; so, even though we're still doing these local businesses that have these delivery needs, we're now delivering for eCommerce some of your favorite online ordering shops: the Zara or a Nordstrom's or a Harley Davidson, or whatever big retailer that you order from, there's a chance that we deliver. We're one of the couriers, and so there's a chance you might get a package delivered from us because you ordered from your favorite-
Charan: That's crazy. 
Jared: Yeah, it is kind of crazy. We have our own label with a pigeon on it. It's crazy to think, because the world is kind of controlled by the Big Five logistics companies: UPS and FedEx and DHL and Canada Post and USPS. It's been hard to break into that, and our intent wasn't to ever break into it. That wasn't what we were trying to do, but the nature of our model, same-day, immediately differentiates us from them because they don't do that, and then you add the customer service touch where a customer can communicate with a driver when your cell phone is on its way and you just don't want to miss it. I mean, that, to me, is worth a million bucks right there. 
Charan: Totally. Yeah, absolutely. 
Jared: So, that's what we do, and we raise pigeons, sometimes. 
Charan: Well, that's what got me excited about your company. I was like, "Dude, introduce me to the pigeons." 
Charan: Now… man, I got a million questions. So, you guys somehow cracked the code and blew up in Canada, which is interesting because you're based in Utah. How did that happen? 
Jared: We were just desperate to get business anywhere, and just kind of like how I explained… we kind of went from the peer-to-peer focus to small businesses, because they wanted us. 
Charan: Absolutely. 
Jared: I mean, we had to make some sort of money, revenue, and the same thing happened up in Canada. A company up there heard about us down here through the grapevine, set up a call, and they said, "We love your service. We're in the industry of logistics. We don't ship, but we help shippers connect, integrate. We think they would love you." So, we went up there because that's where the business was at the time… that's where we felt loved. 
Charan: Yeah, absolutely. 
Jared: We went up there, and it's been great. The same concept up there applies here. It's just a matter of… the neat thing about our operation, it's a software that's scalable. You can use it in California, Florida, Canada; so as the needs arise, we can immediately service those new areas and grow, whether it's Australia or South Africa.
Charan: Yeah, now, have you had to, I guess, kind of… how would I say this… screen your drivers? Do they have to do some type of qualification and say, "Oh yeah, we're qualified to be a Pigeon driver?" 
Jared: Not really. I mean, as long as you have a heartbeat; as long as you're alive, you can drive for us. 
Charan: Yeah, I think I can do it. 
Jared: What's been interesting is, the things that you might imagine we would have challenges with don't, and vice versa. For example, we've never had an issue with having enough drivers. I mean, we have… three years ago, we created more driver profiles in our database than USPS throughout the United States. 
Charan: That's crazy. 
Jared: It's crazy. It sounds really good, but we're only using a small percentage of those drivers, but if we had the volume to support… if we kept all those drivers busy, we would be the biggest fleet in the United States, so we just need to get the volume. 
Jared: My point is, driver on-boarding has never been a problem, which allows us to be very selective on who we hire. It's the last touchpoint for the client and the customer. We're delivering new shoes for Nordstrom's, let's say, to you, and how that driver interacts with you could determine whether or not you're going to buy your next pair from the same company. We are very aware. It doesn't mean we don't have issues with drivers, but we do have a filtration process that just stops short of a blood type. 
Charan: Well, you know what's funny? When I first bought my Prius… I don't know if you remember this story… but when I first bought my Prius in 2015, one of the first things I did was drive for you. I delivered flowers. 
Jared: I don't even remember that, jeez. 
Charan: I delivered flowers for Flower Patch, man. 
Jared: [crosstalk 00:23:59]
Charan: I know. It was… what was it, Valentine's weekend or something like that? 
Jared: Yeah, for three days. 
Charan: For three days. You were like, "Charan, I'm glad you got your car. So, I could use your help." I remember driving for you, and I downloaded the app and it was super simple to use. It was great. 
Charan: Another thing that I loved is, I got paid so quickly. That was one thing that I was very impressed with and happy with, was, wow, it was a very quick transaction. It wasn't something I had to wait for and all this stuff, and I can definitely see it being a thing where there's tons of drivers eager to go, and once you guys get the volume to the level you need to get it to, it'll be awesome. 
Jared: Sure. 
Charan: So, what are you guys doing right now to get that volume? 
Jared: Right now, we are so much better prepared today than we were two years ago to accommodate and service large amounts of volume. We have clients now that give us a thousand orders a day, and that's just one of the clients, to go out and deliver. We get better and better at it. At this point, it's not that difficult. A lot of the difficult things that we've encountered in the past are now smoothed out, and so we're just excited to grow our business development. We haven't had a lot of focus on that because we get referrals and other big clients that want to use us. We're pretty much prepared; it's just a matter of keeping the staff to a level that can support the growth. 
Charan: Sure. Another thing I was also going to ask you about-
Jared: Another memory? 
Charan: Another memory. No, it's just a great thing, is while I was helping make some videos for you guys, doing some research… and you have so many five-star reviews, and they aren't paid reviews or anything like that. It's all authentic, organic… people you have no idea who they are, randomly typing in, saying, "Oh my gosh, this was great. Great service." 
Charan: How did you crack that code? I think people are always like, "Yelp reviews," or, "Please give us a review." They're always begging for it. I don't know if you're begging for it; they're just coming in. What's the trick to that? 
Jared: Yeah, that's a good point. I think that the timing… our circumstance allows us to receive a very high number of reviews. A lot of these customers are ordering from their favorite retailers or either ordering a product… a pair of shoes, a shirt… and there's an expectation of when it's going to arrive. 
Charan: Sure. 
Jared: Two days, three days, sometimes next day, but never same day, right? So you wake up today, you order that shirt, and literally by the time you get home from work, it's sitting there on your doorstep, and you're just kind of like, "What the heck?" 
Charan: What? Yeah. 
Jared: "This is really cool." And so, just by the nature of our same-day operation, it immediately differentiates us from the other big couriers out there, which then, at that point, we're the last touchpoint to the customer, so they've had a really good experience with us at that point, and they have a email that has a delivery confirmation, your order has been delivered; if you want to rate us, rate us here… and just because I think we catch them at a happy moment in their life right then, they want to tell people, and that's really how a review should work. 
Jared: You're doing something that is creating a moment of joy for someone, and then you supply the platform for them to rate at that moment, and way more than I thought we would ever have. 
Charan: I mean, it's insane, and they're all very authentic. That's what's so great. Reading through some of the descriptions, as well, they get pretty in-depth of why you guys are so great, and I'm like, "Oh, my gosh. This is unbelievable." 
Jared: Tell me one, even if you have to make it up right now. 
Charan: [crosstalk 00:27:59] I'm going to make it up right now. Oh, my gosh. 
Jared: There's some bad ones on there, too, I mean. 
Charan: Are there? 
Jared: Don't get me wrong. 
Charan: Yeah, sure, but the thing is overall five stars, right? 
Jared: Yeah. 
Charan: I think it's great because when you look at a company and you have authentic word-of-mouth spreading, I think that is the best form of marketing you could ever get. 
Jared: 100 percent. 
Charan: More than a video or anything like that, it's actual customer satisfaction. 
Jared: Yeah. It's like a referral. We can either go out and hire people to go bring us business, which costs a certain amount, or one of our clients just refers us to another client, which is free, and yeah, referral is just the way to go. 
Charan: That's awesome, man. 
Jared Overton Talks About Overcoming Challenges
Charan: I kind of want to shift topics just a little bit. In your years of being an entrepreneur, every entrepreneur that I know has had struggles. There are challenges, there are pitfalls, things that just didn't work out the way they thought they were going to do it. Now, I know, with PigeonShip, you've had to pivot quite a bit. As the market has changed, you're like, "Okay, let's try this out. Let's try that out." 
Charan: What have some of the greatest struggles been for you? It could be entrepreneurship, it could be personal, whatever you want to talk about, but what are some things that kind of were a big blow in your life? 
Jared: Probably not quite understanding the capital that was going to be needed to launch the concept to a certain level; so, a lot of bootstrapping, and when I look back, on one hand, we saved… a grass roots, bootstrap operation, but sometimes that can hold you back, too, at some point, because you're paying 15 bucks an hour to someone that, in a similar role, is getting 100 grand a year. 
Charan: Yeah. 
Jared: We're just very nice to our employees. We just don't pay them. 
Charan: Yeah, that's really [crosstalk 00:29:56].
Jared: So at some point, that became a bottleneck. One big challenge, and lots of business owners face this, is we didn't have… we were just dumping our own money into it, and right at the point where we felt like, "Okay, this is going to take off," we got sued by a company. 
Charan: No way!
Jared: It was just like… but that's business. I mean, you just have to prepare for that, and that was tough. It wiped us out, and that person said, "I'll make sure that you're never successful," those words. 
Charan: No way. 
Jared: Yeah, I still remember it, and it was kind of a point that he was trying to make. So, bottom line is, we overcame that and that was a big setback at that time, but I couldn't even tell you how we got through it, but here we are today. We got through that. 
Charan: Yeah. Well, okay, let's talk about that real quick. How do you get through something when the struggle seems so heavy and so hard? 
Jared: Just, you believe your concept is legitimate, like this is a legitimate concept that has legs. I had experienced enough over the previous couple years to know that if I can just get through this, we're going to be okay, because there's been enough interest in our service that I know that there's a need out there. 
Jared: That, alone… if you don't believe in what you're doing, you're done at that point. That's like Mike Tyson just giving you uppercut. Why do you want to get back up? 
Charan: Yeah. 
Jared: Belief in what you're doing, and that's the time that you are really tested. Do you really believe what you're doing? I probably spent about a year in a phase where my friends and family were probably talking behind my back, just going, "He's nuts. He's got to give up on this thing." You know what I mean? 
Charan: Sure, because it's a lonely path sometimes. It's a lonely path, especially when money is not coming in and you're putting way more money into it than seeing the returns. Also… I know your family. They've invested and they've done stuff in the hotel space. Everyone has heard of hotels. They're like, "Okay, that's a safe investment," or real estate, or whatnot. PigeonShip? It's like a completely new path, and you are going against everything that has been written before you, right? 
Jared: Yeah, it's kind of like a category creator, right? Not to compare it to cell phones, but it would be like before you get a cell phone, me here trying to convince you that, "Hey, in 10 years, everyone is going to have one of these in their pocket." 
Charan: Sure. 
Jared: You're like, "No way. There's no way everyone is going to have a cell phone." But had I thought of it that way, so granular and black-and-white, it probably would have scared me, but I just focused. Everything goes back to that trip to St. George, coming home. It just makes so much sense, and the more I think of it, I go back to that time, and I can't find anything wrong, like why would not that make sense? 
Jared: That's what drives me, is just kind of going to the core of why I'm doing this. I think it's a service that everybody benefits off, and it's a new service that you can kind of have a courier in your back pocket. Now, with all the crowdsourced… DoorDashes and GrubHubs and all that kind of stuff catching up… when I say catching up… 
Charan: It's becoming more commonplace. 
Jared: More commonplace. Yeah, there's a market now here locally, and ours is a lot more understandable. There's no barrier of the tree. 
Charan: Yeah. It's one thing to be an entrepreneur, but there's also one thing to create the market, you know what I mean? It's a whole different ballgame at that point, because it's so stressful. It's not just about awareness now; it's about adoption, as well, right?
Jared: It is. It is. 
Charan: That's a challenge, man. I can only imagine what you must have faced going through that, because whereas your MLM company, it's a very structured… oh, you do this, then you do this, then you do this and you'll be a millionaire, and whatever they say, right? You do it, and you follow that plan, and it works. This is like, you do this; okay, that didn't work. Now, what do we do? Now what do we do? 
Jared: It's like when you get the flowers. I still remember talking to the owner of Flower Patch three years ago, and he wanted to know more about what we do. I just remember distinctly when I told him how we get our drivers, that was hard for him to swallow because he's used to hiring his 10 drivers and knowing them by name, and then all of a sudden, Charan shows up, and he has a great smile, but does he know how to deliver flowers? 
Charan: Thanks, man. 
Jared: Flowers is a sensitive thing. 
Charan: It is, it is. 
Jared: They can get damaged, and you've got to know how to handle them. I can see why the owner, Tom, was really concerned, but over time, they realized it's not any different than their own staff. We have protocol and training and all that measures in place to prevent someone being dissatisfied. 
Charan: Yeah, absolutely. Well, props to you, man, because I know it's been such a journey, and interestingly enough, I heard about PigeonShip not from you, but from my buddy, who didn't even know who you were, right? 
Jared: That's amazing. 
Charan: Yeah, it really was. It was really great. I heard about it in California. 
Jared: No!
Charan: Yeah, yeah, because I was planning on driving back to Utah and stuff, and my buddy is like, "Dude, I got to tell you about this company, PigeonShip." He was telling me all about it, and saying, "You can grab stuff from here and drive it there and make a little bit of extra cash," because I was always looking for anything to make some extra cash. 
Charan: So I was like, "Okay, yeah, this is cool." I was learning about it, and then I don't even know how it dawned on me that you were the creator of PigeonShip. I think I watched some video of it, then I'm like, "Wait a minute, is that Jared?" 
Jared: Probably. That is hilarious.
Charan: I was so shocked, and Adam, my buddy who was talking to me about it, was like, "Wait, you know him?" I'm like, "Oh yeah." 
Jared: Oh yeah.
Charan: Oh yeah. Definitely. I filmed that guy walking across the river. 
Jared: Well, what you just said is exactly why we started. You got excited about telling that story of your buddy, like, "Hey, you can make money just driving to California where you're going to visit my family." That is what got me excited in the beginning, and still gets people excited. It makes sense, right? You want to make some extra money? Throw a package in the back. 
Charan: Yeah, that's awesome, man. I want to shift topics just a little bit. This year has been a very interesting year for a lot of people, and it's been a tough year. A lot of people have lost their jobs. There's been a lot of uncertainty. 
Jared: What happened? 
Charan: You never get out, which I get. I understand. You're anti-social, but there's been a quarantine. There's a virus kind of going around. I'll send you some news articles, some links. 
Jared: Oh, the COVID. 
Charan: COVID. 
Jared: "The COVID." 
Jared Overton Talks About Staying Positive Through Uncertainty
Charan: "The COVID." Because of all of those things that have been kind of going on, there's been a lot of uncertainty, and the social distancing has made a lot of people very isolated and unhappy and all that stuff. How have you been able to stay positive throughout it all, and how have you been able to keep your business afloat and keep it thriving during this time of total uncertainty? 
Jared: First and foremost, you hear about these essential businesses out there, and none more than the people bringing you stuff, whether it's groceries or your online orders… food… and we're one of those businesses. So in this time, our business definitely took a good step in the right direction with COVID, because all of a sudden, we were one of the few industries that the government allowed us to continue. 
Jared: Number two, all the people that weren't customers before, that didn't want to order stuff online, that always want to go to the grocery stone now had no choice, so online orders went through the roof, and it's never been busier. I mean, it's been 100 percent, two times our busiest kind of era in the company in the last six months. So, that has been, I think, a real blessing to get that push. 
Charan: Sure. 
Jared: We were prepared. I mean, there's nothing worse than getting the opportunity and then falling on your face, right? 
Charan: Yeah. 
Jared: But I think sticking with it to this point, sometimes to the point where insanity… 100 percent… there were times I felt like I was going crazy, and I'm sure my dad told my mom, "He's lost it." 
Charan: We've lost him. 
Jared: "He's lost it. Let him do his thing, and if he needs food, he can come home." There is a time for that. 
Jared: But yeah, COVID was, I think, a blessing because it helped our business and it helped expedite the rate of adoption in people… 
Charan: That were aware that they needed something. 
Jared: Sure.
Charan: They needed a system to get their stuff. What about you, personally? Did you ever feel any struggles from the current environment, and how did you overcome that, if you felt struggles like that?
Jared: I didn't feel any struggles. I mean, don't get me wrong, the struggles were numerous leading up to March. There's just nothing I thought that could be thrown our way at this point that compared to what we've gone through. If anything, the whole COVID situation just set us up for just that next level of success. The struggles that we've encountered today, in the last few months, is more geared around equipping the team to be able to support the growth, and finding the right players, and being able to make big decisions, get the right people in and get rid of the wrong people. We still haven't gotten rid of anyone, but bringing in the right talent is essential to making sure you have a team around you that can execute the right thing at the right time. 
Charan: Yeah, the infrastructure has got to be sound, right? It's got to be sound. 
Jared: Got to be sound. 
Charan: Yeah, absolutely. So I guess just kind of wrapping up… first off, congratulations on all of your success. A, it's always so great to see friends succeed, but I just know some of the journeys that you've had to go through along your way. I remember a funny experience when I was visiting you in your office, and then you're like, "Hey, Charan, look outside," and I looked, and your car, which was a Tesla… it ran into something because it automatically drove into this thing. 
Jared: Oh, wow. Yeah, I'm the Tesla man. 
Charan: You're the Tesla man. 
Jared: They coined me "The Tesla man." 
Charan: Just because? 
Jared: I went pretty big, yeah. 
Charan: Yeah, it was so funny. I'm like, "Wait, what?" You had to get a windshield replaced or something like that. I'm so glad I got to witness that. But no, it's been great. We've been friends for a long while. 
Jared: Wait, that was with you, when my Tesla crashed? 
Charan: Yeah, I was there. 
Jared: No. At the… ?
Charan: At the… 
Jared: You were there?
Charan: I was there. 
Jared: Dude, you pop up in all the most important-
Charan: In the important parts of your life, walking across rivers. 
Jared: Oh, my gosh, you were there. 
Charan: I was there. 
Jared: Okay, Tesla, just so you know-
Charan: There was a witness.
Jared: He was the witness. 
Charan: I was the witness.
Jared: I told Tesla every time that I had a witness, and now… if you had asked me today, I would have forgot who was with me. 
Charan: Yeah, I was with you, man. 
Jared: It was you, and the other guy that worked at that warehouse that came out and… 
Charan: Yeah, because we walked outside, and sure enough, your car was underneath some huge other truck or something. 
Jared: Yeah, so we parked. We were picking up something at an office. We parked on the side of the road, and we walked into the office, and we were in there for, what, five minutes?
Charan: I don't know if I was with you. I walked into your office, and then you're like, "Hey, look at that," or something. 
Jared: Oh, that's right. 
Charan: That's what it was, but I remember seeing it and being like… I remember thinking, "Wow, Jared's got creative parking choices," but you said, no, that was your Tesla that decided to do that for you.
Jared: Yeah, it just started and went forward, and then there was a trailer right ahead of me, and the top of the trailer just went right in my windshield. What was big about that is that it just started on its own and went; I wasn't trying to seek money, but it really spun out of control; just everyone heard about it.
Charan: Yeah, I know. That's fantastic. No, what I was going to say, though, was-
Jared: I love you, too. 
Charan: I love you, too, man. Yeah, this has been good. Guys, if you're here, if you're watching this, you'll notice Jared has got beautiful eyes you can get lost into, so don't stare too hard. 
Jared: Thank you. 
Charan: No, the last thing I was going to ask you, actually-
Jared: Made me thirsty.
Jared Overton's Advice to His Younger Self
Charan: Well, drink some lemonade. Advice… what advice would you give to your younger self, the one that's just getting out of high school, that's thinking, "Hey, I want to be a pro golfer?" What advice would you give to that person? 
Jared: Listening to all those that have been there before. Whether it's golf… I mean, I can think of… growing up, you're in high school golfing and competitively, college you're golfing, and every stage, you have coaches, and of course, as you advance, your coaches get a lot more knowledgeable. They're always going to tell you the right… I mean, they're not going to lie to you. If they feel like you'd be better off doing this or that, or practicing this way… It's foresight that you get for free. It's someone telling you the answers to the test before you go in and take the test. 
Charan: Sure. 
Jared: Why we don't follow, why we think we have a better way, I don't know. So if I could go back, it would be… with golf, it would be really embracing what I was told by other coaches, because now, looking back, they were right. Had I done certain things, it might have been a different path. 
Jared: Business? You learn about entrepreneurial stuff in college, and finance, and operations, but do you really take it to heart? I mean, it's hard to really learn and love that stuff when you're going to school, but the minute you start a business, you remember all that, those terms. You don't remember what they mean or what the equations are, or how to do that. Learning that stuff so that you can implement it is crucial, rather than just kind of bypassing just to pass a test, because at some point, you need to know how to set up your-
Charan: You need the application. It can't just be cramming, right?
Jared: Can't be cramming. Need the application. At some point, if you want to be an entrepreneur or own your own business, you're going to come head on with the stuff that you once learned or kind of learned. 
Charan: In school or something like that?
Jared: Like that, like in school, 100 percent.
Charan: Or even your parents' advice to you.
Jared: No, don't listen to parents. 
Charan: Friends? Yeah, never listen to parents. 
Jared: Because they always want the worst for you; at least, they did for me. 
Charan: Yeah. No, that's great advice, man, and the thing is you take advice from the people that have gone before you, but there may come that point when you're venturing into territory where people haven't gone before you. PigeonShip is a great example.
Jared: Yeah. Yeah, it's definitely something, a new, paved road. The neat thing is, I'm 20 years older than when I first met you, and back at that time, running the chocolate business, my mindset was different; expectations, what I wanted in life. Fast-forward 20 years; success, to me, is something completely different than it was back then, and that's comforting because-
Charan: What's success to you now? 
Jared: Success to me is like-
Charan: Yeah, compared to before.
Jared: So back then, money was… what I made was how I-
Charan: Valued success.
Jared: That's what I thought was successful, and now today, money is way lower on the list. It's time with my family, the flexibility I have, not having to account to a boss 24/7. So, if I can be involved in something that offers those freedoms, that's great because that's what I would use the money for anyway, is to have the flexibility and spend time with my family. 
Jared: The irony is my kids probably would tell you the opposite, that I don't spend… because I get to work from home and I'm always there, they forget that I'm always there, and so if I have a phone call at 2:00 in the afternoon… 
Charan: You got to do it.
Jared: I tell them, "I could disappear all day and then just come home at 6:00," but no, they're used to it. They know I'm always… an entrepreneur, you're always kind of working. You always answer the phone and it never stops, but that's what you sign up for. 
Charan: No, it's great, man. Well, Jared, I really appreciate you taking the time and chatting, and excited for people to learn more about PigeonShip. I think that's going to be awesome for people to become even more aware and start using the service for themselves, but also any business owners that are listening to this could definitely use this service, especially if they're shipping things, right? 
Jared: 100 percent. If you have delivery needs or have your own fleet, the time has come and gone to have your own fleet. Just outsource it and never have to worry. Focus on selling your product, not-
Charan: Yeah, not shipping the product. 
Jared: Not shipping it and managing the drivers, and stuff like that. 
Charan: That's awesome. Well, thanks, man, any last words, or should we wrap it up?
Jared: Wrap it up. 
Charan: All right. Thanks again so much, and we will talk to you soon. 
Charan: Thanks so much for listening to the Lemonade Stand podcast, and we hope you enjoyed this episode. Be sure to subscribe to the podcast on whatever platform you use to be alerted when we release new episodes. We'd also love to hear your feedback in the reviews, and if you or someone you know has an awesome Lemonade Stand Story, please reach out to us on social media and let us know. Thanks so much, and have a great day.